Snohomish Laser Hair Removal Clinic
Laser hair removal can help with self-esteem issues that come along with having unwanted hair, continue reading to find out other reason to get the treatments done.
Advanced Skin Therapy offers industry-leading, painless, and budget-friendly laser hair removal services to women and men in Snohomish.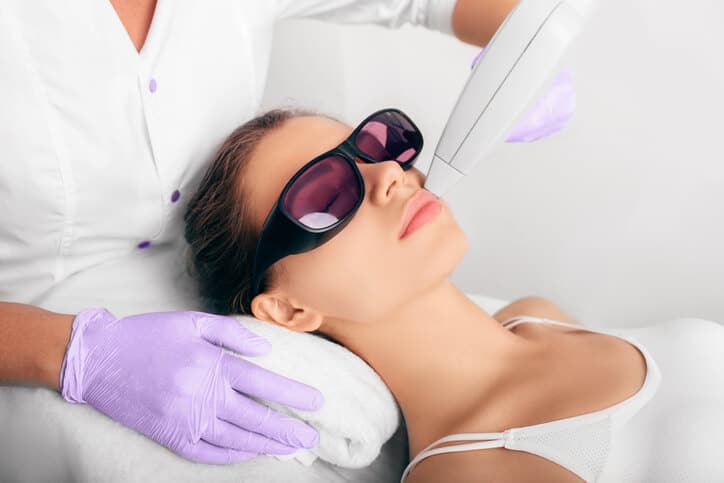 Top 3 Reasons You Should Consider Laser Hair Removal in Snohomish
1. It's cost-effective
The ongoing costs of sugaring, waxing, and even shaving make them a less cost-effective hair removal method in the long run.
With laser hair removal, you will only have to pay for the recommended number of sessions and after that, nothing! For the vast majority of cases, laser hair removal is permanent and effective.
2. Laser hair removal is convenient
Not having to shave three times a week or go in for routine waxing is convenient. You will save yourself so time, money, and effort by not needing to schedule or support continuous hair removal services.
3. The results last
Depending on the number of sessions that you have, the results of laser hair removal are long-lasting at the very least and permanent if you get the recommended number of sessions.
This makes laser hair removal services all the more appealing for Snohomish residents who just don't have the time to continuously keep up with hair removal and maintenance.
Frequently Asked Questions About Laser Hair Removal
How is the procedure performed?
A low-energy light beam is used to target specific areas of the body where patients want to see hair reduction/removal. The beam passes through the skin and into the hair follicle where it effectively destroys the hair follicle, making it impossible for hair growth to return.
How many sessions will I need?
This is entirely dependant on the size of the area that you are having serviced, the thickness of the hair, as well as what your end goals are.
Laser hair removal treatments are able to help people see an 85%-100% reduction in hair growth. If you would like to see maximal results, the number of sessions you need will be more than someone who is just looking for a reduction in hair growth.
Cost of Laser Hair Removal in Snohomish
Here at Advanced Skin Therapy in Snohomish, we try to have our pricing match the needs of our clients. Our goal is to make our services affordable for Snohomish residents that are looking for a permanent hair solution.
Here is our current pricing information:
Small Areas: Chin/Lip, Forehead, Sideburns, Underarms, and Hands/Feet

All at once $900/ 8-series
Pay as you go $133/each session *Treatment Sessions are every 2-4 weeks

Medium Areas: Full Face, Neck, Jawline, Bikini, Brazilian, Half Arms/Legs

All at once $1400/8-series
Pay as you go $195/each session *Treatment Sessions are every 4-6 weeks

Large Areas: Full Legs; Full Arms, Full Back, Full Chest

All at once $1700/8-series
Pay as you go $233/each session *Treatment Sessions are every 6-10 weeks
If you are looking to save a little extra, consider buying services for two areas at the same time and save $100 in the process. Buy three or more services and save $50 off each area.
Schedule an Appointment Today!
At Advanced Skin Therapy, we will work with you through our consultation so understand exactly what hair you want to be removed so that you can be happy with the results.
For questions and bookings, contact Advanced Skin Therapy in Snohomish Today!